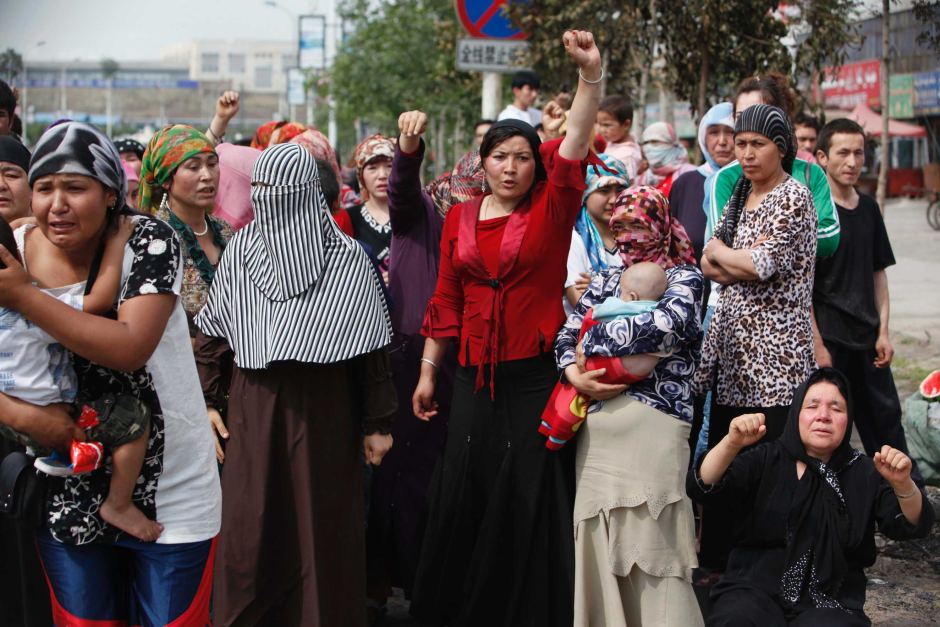 Repression of the other or an extermination fantasy waiting to be implemented? A straight talk with German sinologist Aaron B. (name changed to maintain confidentiality), whose research field is Muslim identity in China, about the latter's mass internment of Uyghurs in Xinjiang.


Interview by Timo Al-Farooq, transcribed on December 6, 2019. Translated from German by the author.


Aaron, it is estimated that China has incarcerated somewhere between one to three million Muslim Uyghurs in its autonomous province of Xinjiang. To get straight to the point: is China Islamophobic?
China's policies in recent years towards the Uyghurs can definitely be called Islamophobic. We need to be careful though regarding the numbers. There are about 11 million Uyghurs in China. Whether three million is a realistic figure I cannot say with certainty. Most sources speak of one million. But these numbers are all based on estimates. We don't know how many internment camps there actually are. All we have to go on are satellite images and reports on the ground. There is no way to gain access to these camps.
Where exactly are these camps situated? Only in Xinjiang, the homeland of the Uyghurs, or also in other parts of China?
To my knowledge, most of these camps are in Xinjiang. It is China's largest province area-wise; four to five times larger than Germany. A vast area, sparsely populated, with large tracts of desert and mountains. So there is sufficient space to hide these prisoners. For decades, China has also been conducting nuclear tests there by the way.
Last month, the New York Times leaked the so-called "Xinjiang Papers": over 400 pages of internal Chinese documents that give insight into the repression of the Uyghurs, despite the fact that what is happening in Xinjiang has been an open secret for a long time. Non-Western media have often reported on the issue and heads of state like Turkey's President Erdogan have routinely criticized China for its stance towards the Uyghurs. What new information has come to light via these leaked documents?
It's kind of hypocritical that it took the media so long to be outraged. Like you mentioned, the issue has been known for quite some time now. What has changed though is that with the publication of the leaked documents we now have actual proof of what is happening there. The information might not be new, but it confirms much of what China has been suspected of doing.
What makes these papers interesting is their attention to detail. And that they show how within the Communist Party, especially among high-ranking officials who are responsible for what is happening in Xinjiang, there is disagreement on how to deal with the issue, how far the Chinese government should go, and how viable present Chinese policies towards the Uyghurs are.
Furthermore, these documents show who is ultimately responsible for these policies: President Xi Jinping and his circle of political intimates. And that these heavy-handed plans have been in the making for years, constituting a departure from previous Chinese governments. Two and a half years ago, Chen Quangho became the Communist Party Secretary of Xinjiang and rigorously began implementing Xi Jinping's plans. The papers revealed internal speeches by Xi and high-ranking officials which show how high up in the party hierarchy this thing goes, and that it has been in planning for a long time.
The papers also show that there are party cadres on the local level who think Xi's policies towards the Uyghurs are wrong. Not because they don't believe in the party's ideology but because they believe that one is going too far and that the antagonisms and resistance against Beijing will only increase if one starts throwing people into jail for no good reason. In the view of these critics, these heavy-handed policies will give the Uyghurs more reasons to commit terrorist acts and mistrust the Chinese government.
One relatively high-level party cadre refused to toe Xi's line and had to pay a high price: he was tried and will now be thrown into prison. This shows how the power structure within the party works, especially with regards to the Uyghurs. This in my view also make these leaked documents interesting.
Click here to continue reading:
Original