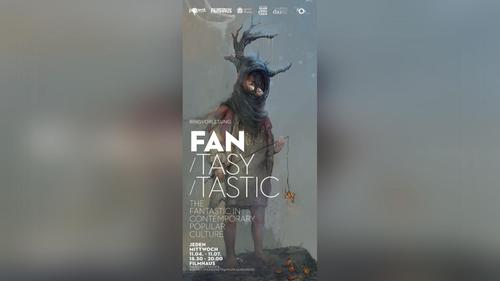 Veranstaltungstipp:
Fan, Fantasy, Fantastic Das Fantastische in der zeitgenössischen Populärkultur
Ringvorlesung der Universität des Saarlandes in Kooperation mit dem Poprat Saarland, dem Deutsch Amerikanischen Institut und der Landeshauptstadt Saarbrücken
Wann und wo? Jeden Mittwoch (bis einschließlich 18. Juli) von 18.30 bis 20.00 Uhr im Filmhaus Saarbrücken.
Die weiteren Termine: 30.05. Germaine Paulus, PopRat Saarland, "Der Fantastische Film: Sideshow Saarland?" 06.06. Markus Heitz, PopRat Saarland, "High Fantasy, Dark Fantasy und der ganze Rest. Die Literaturgenres der Phantastik. Ein kleiner Überblick zu den Ursprüngen und den Folgen." 13.06. Gregor Theado, PopRat Saarland/Tanja Karmann, PopRat Saarland, "Fantastik in Gaming/Tanz in der Phantastik - Phantastik im Tanz" 20.06. Benjamin Kiehn, PopRat Saarland, "Das Fantastische Event am Beispiel der FaRK" 27.06. Dr. Saskia Fürst, University of Salzburg, "Where Are My Yoruban Goddesses? Representations of Women in Afro-futurist Visual Images in the US" 04.07. Richard Crowsong (Cherokee/Seminole Freedman) and Svetlana Seibel, Saarland University, "Indigenerds Assemble!": Indigenous Comic Con 2017 11.07. Andreas Plöger, PopRat Saarland/Svetlana Seibel, Saarland University, "EPIC EMPIRES - Ein Internationaler LARP-Magnet aus dem Saarland/Wrap-up"
Über dieses Thema wurde in der Sendung "Der Nachmittag" vom 29.05.2018 auf SR 2 KulturRadio berichtet.
Original